We are gearing up for football season at Watchdog. Last week, we took a look at some new trends in sports stadiums. This week, we are taking a look at some of the most expensive NFL stadiums ever built. As the popularity of the NFL has grown, stadiums have become much more than venues. They are now designed to represent not just the team, but the city; not  just to accommodate fans, but to 'wow' fans. Take a look at how some teams have done this for top dollar.
Metlife Stadium- Construction Costs: $1.6 Billion 
Home of the New York Giants and the New York Jets, Metlife Stadium tops off the list of most expensive NFL stadiums ever built. It opened on May 25, 2010 and is operated through a joint venture between both the Giants and the Jets.
AT&T Stadium- Construction Costs:  $1.3 Billion 
When the Dallas Cowboys replaced Cowboys Stadium, AT&T bought a 25-year naming rights deal worth $500 million. The stadium is also the fourth largest in the NFL, seating 80,000 people. It is known as one off the most expensive stadiums to visit- parking alone costs $75, and you will have to drive as the stadium is inaccessible by public transit.
Levi's Stadium- Construction Costs: $1.3 Billion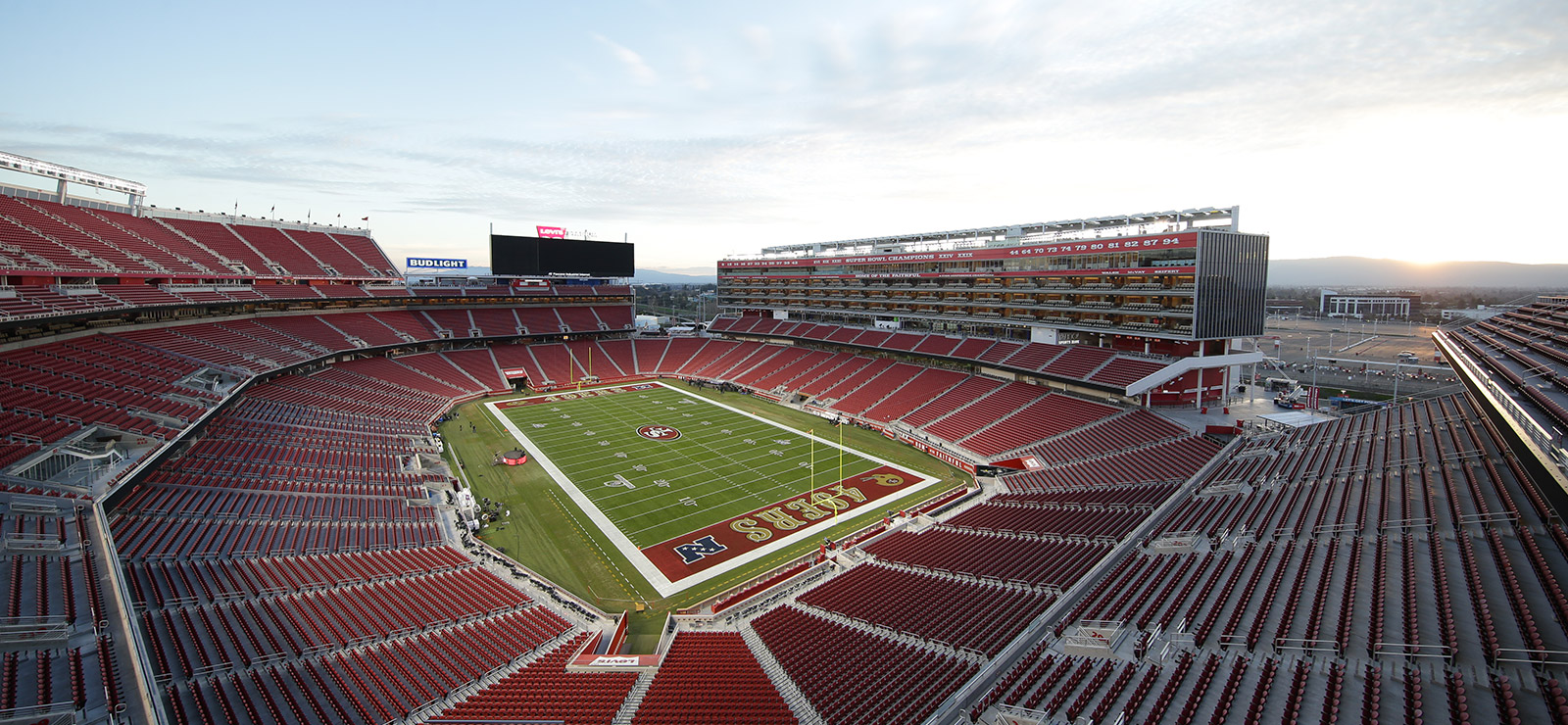 Levi's Stadium, home of the San Francisco 49ers, was completed in July of 2014. The stadium is located approximately 40 miles outside of San Francisco in Santa Clara, CA. The venue holds 68,500 on a regular basis and can expand to 75,000 to host major events.
Soldier Field- Construction Costs: $802 million
Originally built in 1924, the home of the Chicago Bears is the oldest stadium in the NFL. The name is a tribute to American soldiers who have perished on wars. In 2003, the stadium conducted major renovations to the tune of $802 million. However, it is still one of the smallest in the league with a seating capacity of 61,500.
Lucas Oil Stadium- Construction Costs: $735 million 
"The House that Manning Built," opened it's doors in 2008 to the Indianapolis Colts and their fans. The stadium has become a favorite for a wide variety of events, including Super Bowl XLVI, Monster Jam and the Bands of America Grand National Championships.
Lincoln Financial Field- Construction Costs: $650 million
Philadelphia's s own Lincoln Financial Field, opened in 2003 comes in as the 6th most expensive NFL stadium. In 2013, "The Linc" became the most environmentally friendly NFL stadium. 11,000 solar panels and 14 wind turbines were added to the Eagle's stadium. These enhancements produce 30% of the stadium's electricity.