We've been having fun helping you make the most of your summer travels! This week, Watchdog is taking you out West. You may not beat the heat at any of our three suggestions in Arizona, but the beauty of the region is undeniable no matter the season.
Built by over 7,0000 volunteers since the project began in the 70s, Arcosanti in Maye, AZ is about an hour outside of Pheonix. Called a "utopian eco-city," Arconsanti has served as an ongoing "urban laboratory" for a more sustainable way of life.  It is focused on innovative design, community and environmental accountability. The goal of the Arcosanti community is to actively pursue lean alternatives to urban sprawl.
Related- Watchdog Summer Long Weekend Guide- NYC
It is to no surprise that Frank Lloyd Wright makes it onto our Western list not once, but twice. He has appeared on all of the previous Watchdog Summer Long Weekend guides. Taliesin West is located in Scottsdale, AZ. It was first built as the winter camp for the Taliesin Fellowship and now is the home of the foundation that protects his legacy. The home offers a striking model of his philosophy. Once a workshop for Wright, this is one of the 10 Wright projects nominated for UNESCO World Heritage recognition.
Watchdog Summer Long Weekend Guide- Northeast
When it comes to Frank Lloyd Wright's innovations, no two are alike. David & Glady's Wright House in Pheonix, AZ was designed for his son. The spiraling home has been called a precursor to his Guggenheim design. The non-profit foundation that preserves the home currently offers tours, though there have been recent efforts to turn the home into a museum.
Watchdog Summer Long Weekend Guide- West Coast
If you can tear yourself away from admiring the natural landscape in Aspen, CO, visit the Aspen Art Museum. Upon opening, the lattice-like structure became one of the country's most talked about cultural institutions, though local reactions were mixed. Architect Shigeru Ban's design is based on transparency- the building invites those outside to engage with the building's interior and those inside with the opportunity to see the exterior surroundings.
Related- Watchdog Summer Long Weekend Guide- South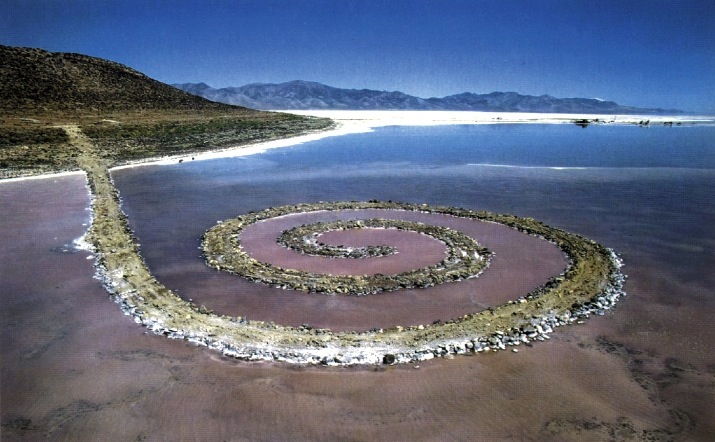 Located quite literally in Great Salt Lake, UT, you will find Robert Smithson's Spiral Jetty. Using over six thousand tons of basalt rocks and earth from the site, Smithson formed a coil 1,500 feet long and 15 feet wide that winds counterclockwise off the shore into the water. The earth walk is considered an icon of land art and a statement on the nature of entropy.